Dear relations,
November was another busy but exciting month. In this newsletter, we will update you on the technical progressions and achievements of November and give a short description of our past and upcoming events. Furthermore, our collaboration with new and renewed partners will be announced, followed by a short description of the second episode of our podcast. Finally, we will give you some insight in the developments in the hydrogen sector with some interesting news articles.
PROGRESS
Body
Last month the concept for the body that was chosen in October has been iterated and perfected. The final model is now ready, so this coming month the production of the mold and the body can be set in motion, which will be done at Holland Composites. So far we have already produced some small test pieces and as of December the actual production of the mold will be done.
Powertrain
In the powertrain department, we are currently working on a new project called: the FC Link. This link connects the fuel cell with the supercapacitors in order to match the voltage of the fuel cell with that of the supercapacitors. The correct FC Link requires a lot of soldering and simulation. The simulation is done with LTSpice, a program we had a lot of fun with last week. Soldering was a bit of a struggle in the beginning, since we have 4 left hands in total. However, with our brand new equipment even we were able to solder all the components on the PCB. Therefore, next time we hope to show the FC Link in practice! Furthermore, the motor has been tested on the testtrack at De Spartaan, and we have been able to determine how the driver will be able to control the motor engine.
Driving Strategy
For determining the driving strategy, the Python simulation has been completed. Furthermore we have worked on the sensor system inside the car and the first concept of the motor control has been finalized. Next month, among other things, the control PCB will be designed.  

Vehicle Dynamics
This month the concepts for the front and rear suspension have been chosen and perfected to a final design. In addition, the design for the rims have been completed as well as the brakes. The coming month will mostly be about the finishing touches and ordering the necessary components. We will also continue our courses this month to learn how to use the machines that we need for production.
Shell Eco-marathon Virtual Competition
Finally, we want to share our first achievement for the Shell Eco-marathon. Last month, the first results of the 2021 Virtual Programme of Shell Eco-marathon 'Pitch the Future' were released and on the basis of these first results, we have landed in the top 3 position in the global ranking! For this first challenge we had a chance to showcase our team's passion, creativity and problem solving skills, all in a real-world challenge setting. It also offered us the opportunity to work together with team members from all our different departments. We can now continue our work with even more motivation and we hope to achieve more promising results!
EVENTS
Last month was very exciting when it comes to events, especially Sieb Rodenburg, who performs the scalability function, was able to speak at many events about our team and about hydrogen and mobility.

InfraExperience Webinar
For the InfraExperience event Joost (Team manager) and Sieb (Scalability) gave a 45 minute presentation about our team and about hydrogen. Hopefully they have sparked some inspiration for the future of hydrogen!
Buccaneer panel discussion
During Buccaneer's panel discussion, Sieb spoke with Edward Gilding of the Innovation Quarter, Jonas Brendelberger of zepp.solutions and a minister from the province of South Holland. They discussed various statements regarding hydrogen.
The Future of Mobility Debate
The TU Delft Energy Club organised a debate about the future of mobility. There were two sessions, one with five Dream teams: Forze, Hyperloop en Vattenfall Solar Team, and one with industry experts: Lightyear, Stedin, Elaad nl and from the TU Delft. We are honoured that we could take part in both sessions, it was very inspiring to hear so many different views about this topic.
Future proof industry: transforming towards sustainable businesses 
At this event organised by Buccaneer Delft and DOB-Academy, our operations manager Sanne van den Broek got the chance to give a short presentation about our team followed by a discussion between different female leaders from Deloitte, TNO and Huisman.
Meet our partners event
On December the 9th from 16:30-18:00 we are hosting our online "Meet our Partners event"! At this event students can get in touch with the different partners of Eco-Runner Team Delft. These partners will give a short presentation, then there will be the opportunity to ask questions and have a more in-depth conversation with each other during the closing drink. So, if you are interested in different themes such as energy and offshore, mobility or technology and construction, feel free to join our event and sign up before December the 2nd throughthis form! More information will be sent via email.
If you have any questions, please contact us ati.vantuyll@ecorunner.nl.

PARTNERSHIPS
We are very happy to announce our new partnership with Royal Schiphol Group, Hamer and De Breed & Partners. Also we thank Pressure Tech and Eurocircuits for continuing our great collaboration.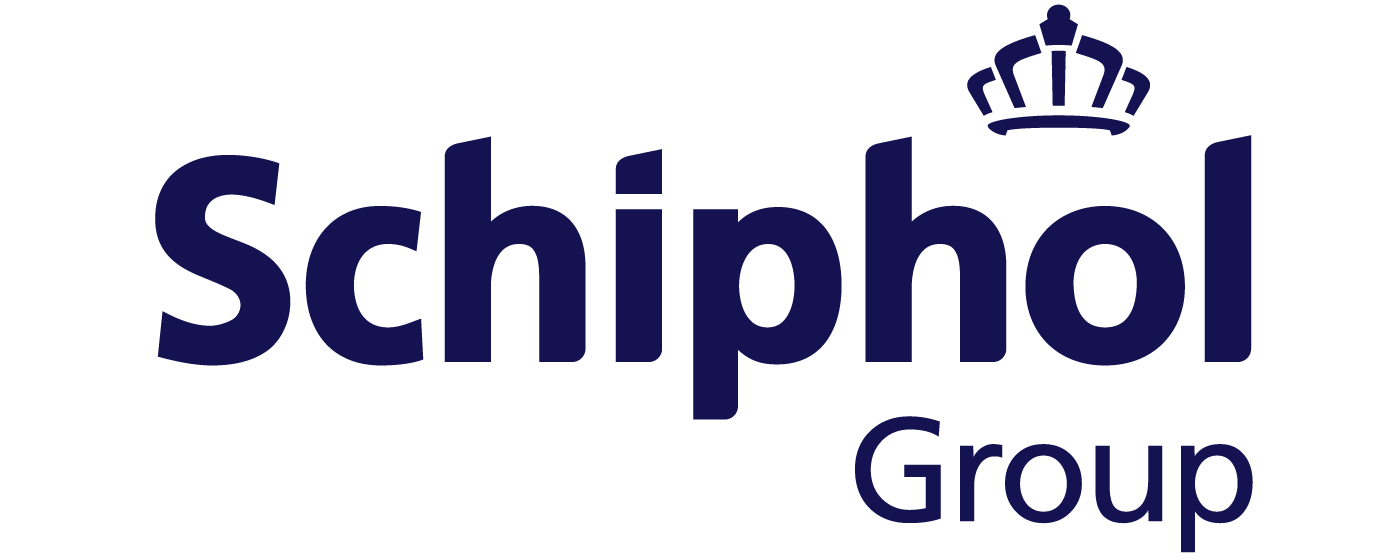 PODCAST
This month a second episode of 'De Waterstofpodcast' was released. In this episode our host, Sieb Rodenburg, talks with Albert van der Molen (Stedin) about the heat transition in the built environment. Currently, 80% of the energy demand is still covered by natural gas and one thing is certain; this must change. But what are our options for this heat transition and what role can hydrogen play in this? You can hear it in the second episode of 'De Waterstofpodcast'!

Listen directly on spotify throughthis link. 

HYDROGEN NEWS
Northern provinces of the Nethelands are raising 438 million euros to green up

Picture: duurzaambedrijfsleven.nl
Groningen, Friesland and Drenthe managed to bring in a total of 438 million euros from two European funds. This was announced by State Secretary Mona Keijzer of Economic Affairs. The money is used, among other things, for job creation in the sustainable energy sector and the financing of hydrogen projects. 
Previously, the Northern provinces already announced their intention to become a "large-scale hub for renewable energy and future-oriented technology". The transition to a hydrogen economy will play an important role in this. Much is already happening in this area in the north of the country. Hystock, for example, can be found in the Northern Netherlands, a green hydrogen installation of 1 megawatt. 
However, the plans for the future are much more ambitious.Read more about their future plans. 

Source:duurzaambedrijfsleven.nl
 
RWE wants to make hydrogen from residual waste

The German energy company RWE has plans to produce hydrogen at the Chemelot industrial estate from, among other things, residual waste from Limburg, as a replacement for natural gas. The company announced this on Thursday.
According to the company, the project contributes to the ambition of the business community, knowledge institutions and the province to allow Limburg to develop into a 'circular hub' and a hydrogen junction between the Dutch seaports and the German Ruhr area. The project can generate direct employment for at least 80 people.Read moreabout this promising technology.

Source:fd.nl
 
European RTOs publish a position paper to accelerate the development of electrolysis
Green hydrogen, produced by electrolysis using renewable sources such as the sun and the wind, plays a crucial role in the energy transition. But much remains to be done to produce this clean energy carrier on an industrial scale and at an acceptable cost. Europe has good trump cards to achieve this. At the initiative of TNO, a number of leading knowledge institutes have launched proposals to take electrolysis up a notch, fast. 
 

These proposals are presented in the position paper 'HySpeedInnovation' in which a number of leading European Research and Technology Organisations describe the upscaling challenges that lie ahead and how the knowledge institutions can to come together to tackle these challenges in order to make Europe a leader in the field of electrolysis. Read more on the plans for upscaling electrolysis.

Source: hydrogeneurope.eu 


Newsletter not clearly visible? Read it in your browser!